Atty. Arthur B. Capili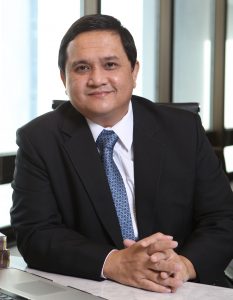 ATTY. ARTHUR B. CAPILI is a junior partner at DivinaLaw engaged in corporate and litigation work. He serves as corporate secretary and director in several corporations in addition to court litigation. Atty. Capili was formerly senior assistant manager at Equitable PCI Bank (now BDO) appointed at Advisory, and later, Litigation Department.
He started his career as legal assistant at the law firm of Prof. Ernesto L. Pineda prior to his admission to the Bar. Thereafter, he was tasked with handling the litigation practice for the law firm.
Atty. Capili graduated from the UST Faculty of Arts & Letters (Legal Management) in 1996 and from the UST Faculty of Civil Law in 2000.